De enige echte Belgian Towel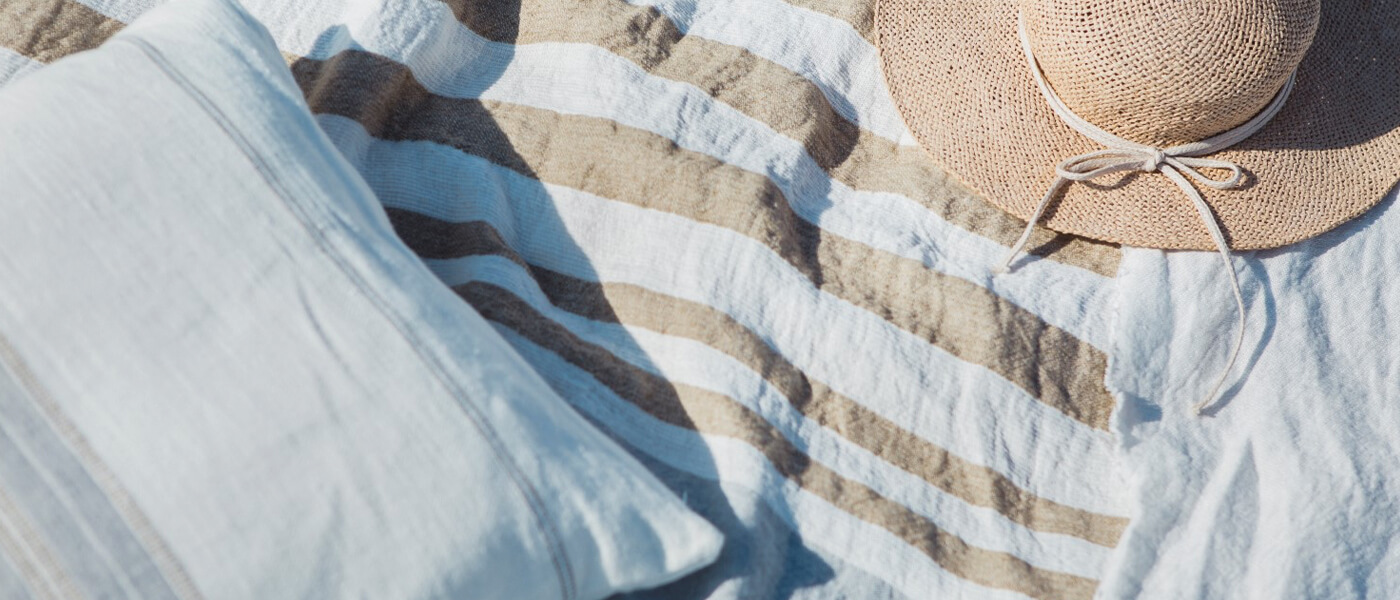 Heerlijk hemels!
De allereerste editie werd gelanceerd in de zomer van 2015. Toen introduceerden we twee kleuren: flax en gray. Onze designer ging voor een collectie uit lichte stof met boheemse invloeden én franjes. Het zoeken naar een basisontwerp voor de stof was niet eenvoudig, maar na enkele ontwerpen verkregen we een stevige maar lichte en zachte stof. Tijd voor het ontwerp. We experimenteerden met verschillende bindingen (weversbinding, visgraatbinding,...) en een waaier aan kleuren. De eerste Belgian Towels bleken een groot succes en waren snel uitverkocht. Veel nieuwe ontwerpen zouden volgen.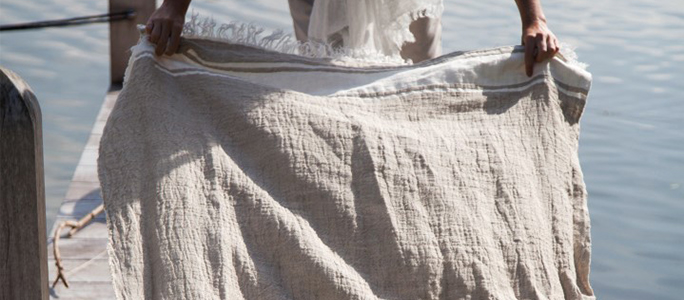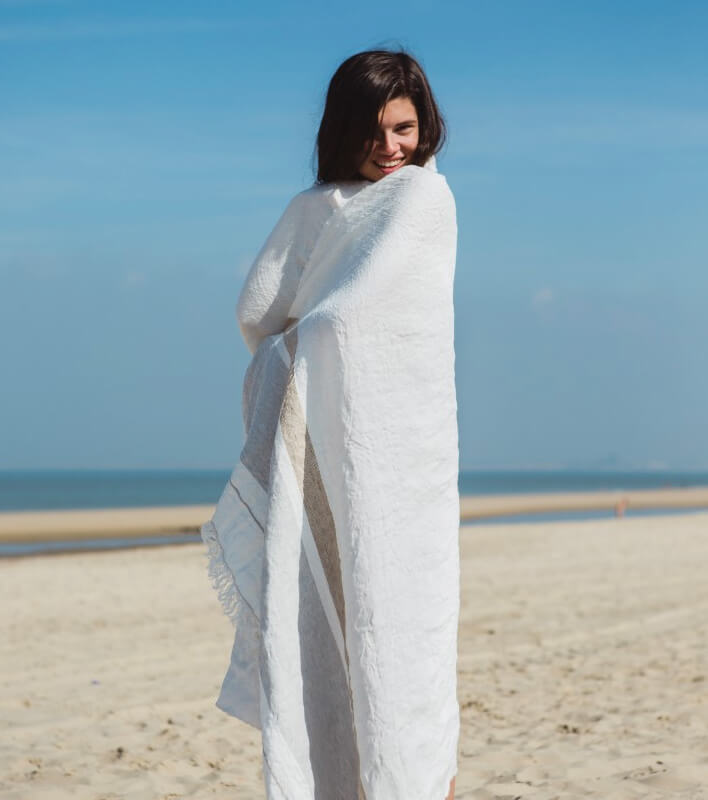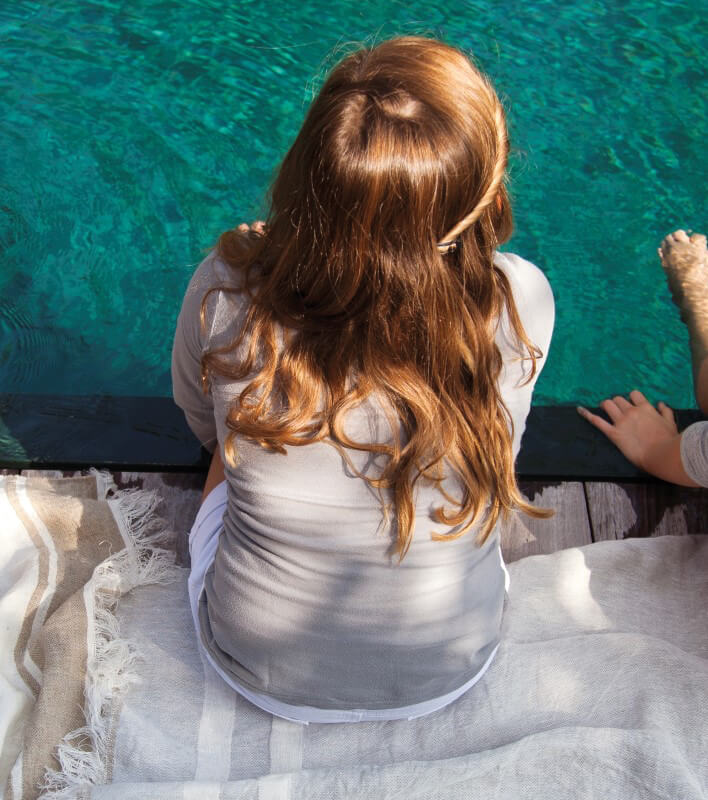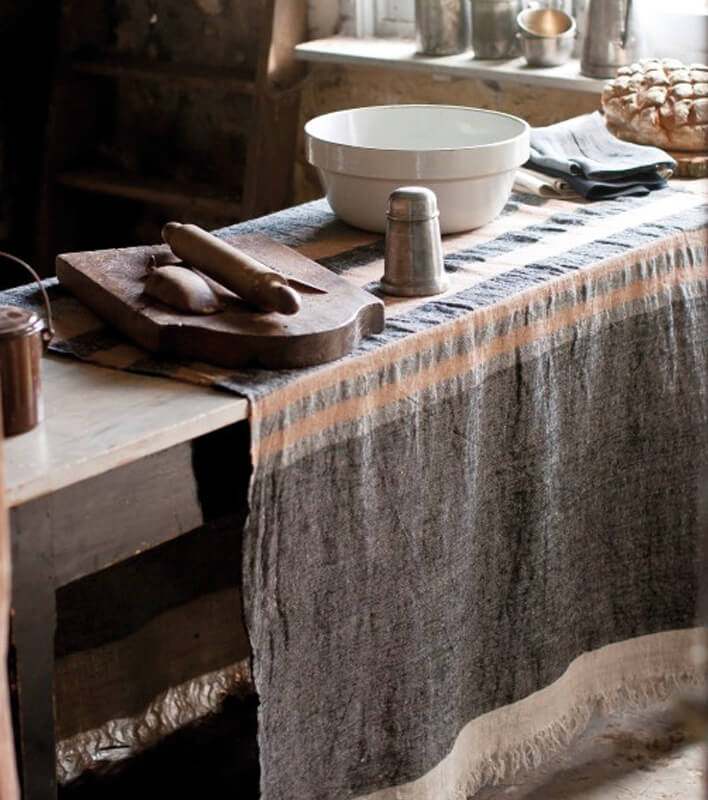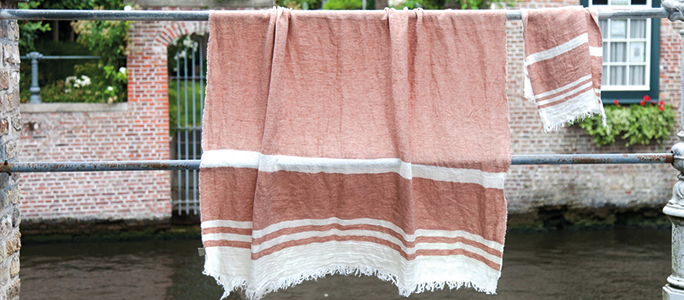 Meer dan een handdoek
De Belgian Towel bleek al snel meer te zijn dan gewoon een strandhanddoek. Onze designer probeerde het al snel uit als accessoire op haar meubels. Ze zijn niet alleen heel geschikt als gezelschap in de zitplaats, maar ook als tafelloper of zelfs tafelkleed zijn ze uitermate geschikt. Daarnaast zijn ze ook ideaal voor gebruik op het strand of in de wellness. Ondertussen zijn er ook enkele nieuwe formaten ontwikkeld: het gastendoekje en de kleine fouta. Kortom: de Belgian Towel biedt ongelooflijk veel mogelijkheden voor eender welk interieur.